A visit to Schönbrunn is impressive at any time of year - especially during Advent. The courtyard in front of Schönbrunn Palace is festively decorated for 30th Christmas Market Schloss Schönbrunn. Countless lights, more than 80 lovingly decorated huts and a varied supporting program create a festive atmosphere from 18 November. Christmas melodies and the smell of roasted almonds, mulled wine and punch are sure to put you in the Christmas spirit!
Advent in Schönbrunn in one of the best-known historical settings in Vienna is a time for strolling at leisure, enjoying the atmosphere and looking for unusual presents.
From 27 December, the New Year's Market will take place in Schönbrunn. The assortment in the huts will be expanded to include lucky charms, diaries and hand-blown champagne glasses, among other things, and will herald the coming of the new year. Dixie, swing and jazz ensembles provide musical accompaniment to the new year.
Come to the Christmas Market, experience the unique magical ambiance for yourself and welcome the New Year at Schönbrunn!
Current events
The programme
Discover the programme highlights in Schönbrunn and enjoy the festive mood at the Schönbrunn Christmas and New Year's Markets – with something for everyone: live music, Interactive Game, Christmas Workshop and more.
Wide-ranging selection of handicrafts and culinary delights
A selection of our exhibitors 2022
News from the Christmas and New Year's Market
Our current magazine articles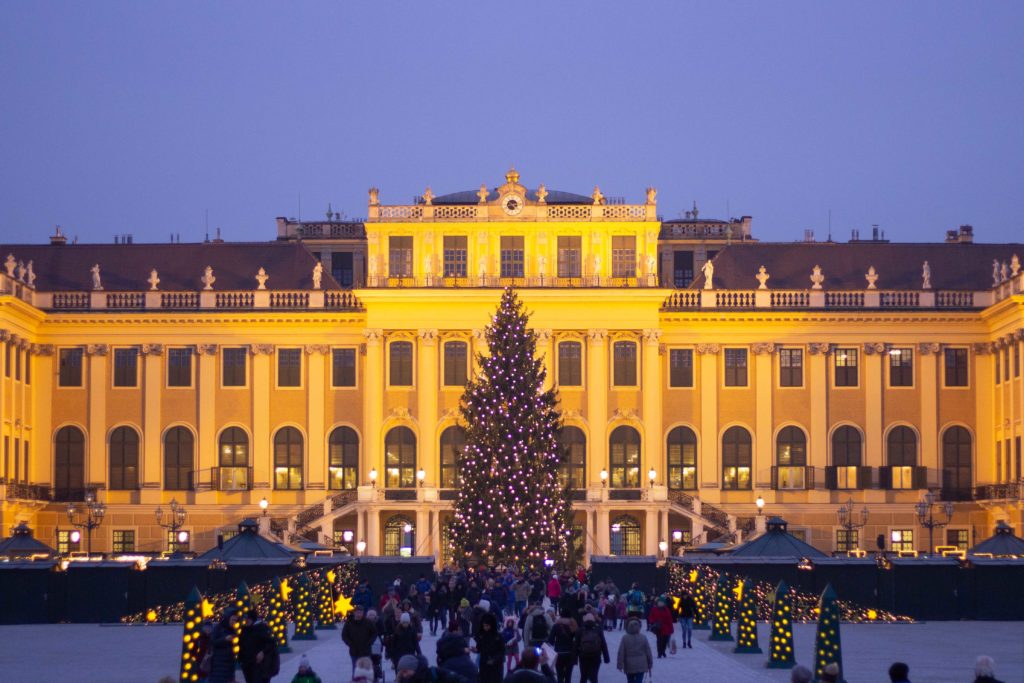 When and where you can find us
How to get there & opening times
Let yourself be enchanted at the Schönbrunn Palace Culture & Christmas Market from 18. November to 26. December.
Ring in the New Year at the Schönbrunn New Year's Market from 27 December to 4 January.
Arrive at your leisure on Vienna public transport and enjoy the magic of the Christmas Market.
More impressions on
Instagram