"An imposing market requires an imposing manger," says Franz Oberschneider. In 2011 the east Tyrolean woodcarver, manger builder and long-standing Schönbrunn exhibitor, was discussing ideas with market organiser Gabriela Schmidle. Where should the manger stand? What should it look like – Alpine or Middle Eastern? What should it show?
Adapted to the style of the booths, the manger was given a spruce house. In front of the stage with the Christmas tree in the background it is a real eye-catcher. As an additional attraction, the manger is positioned in such a way that children in particular can take it all in at once.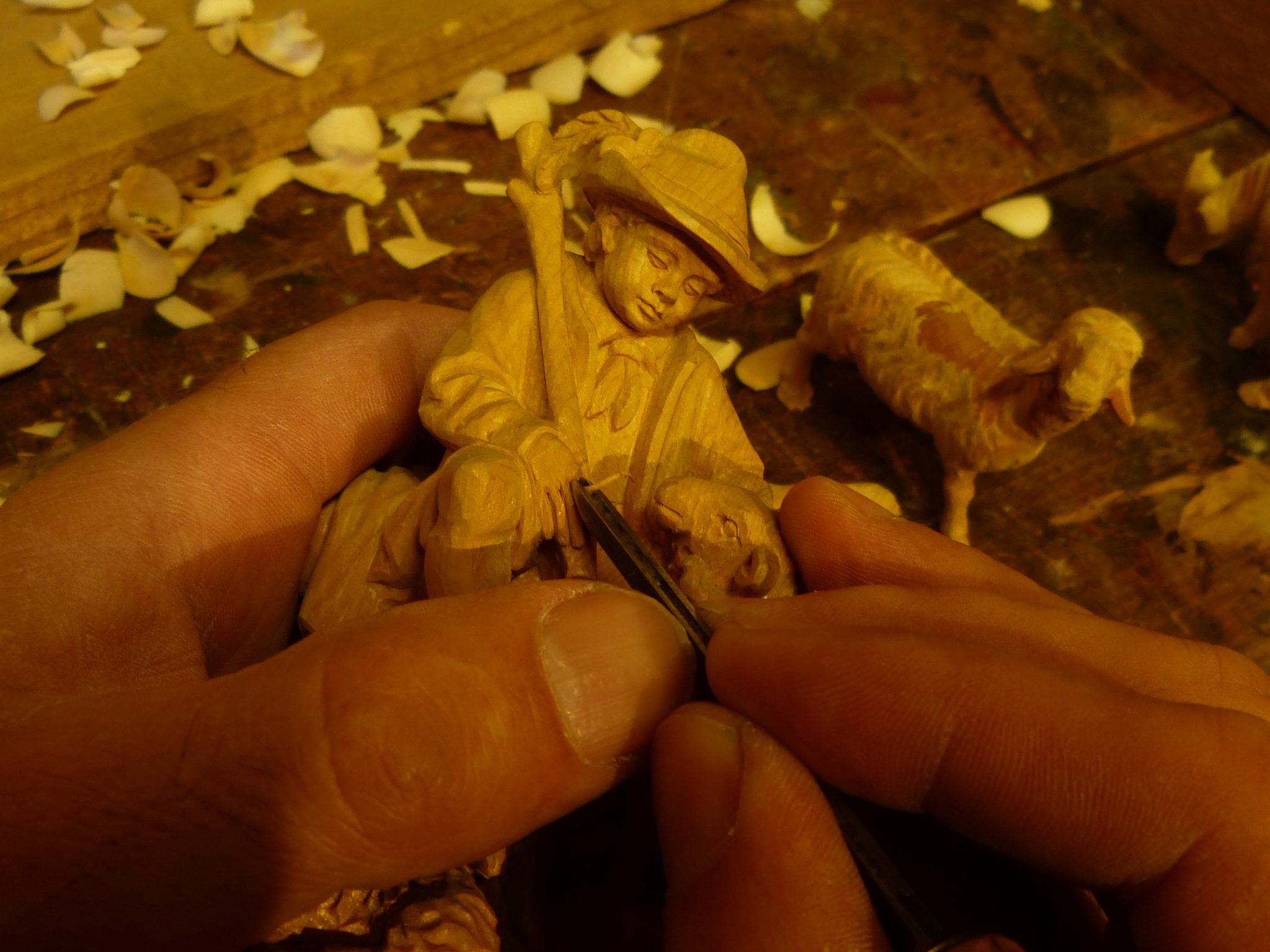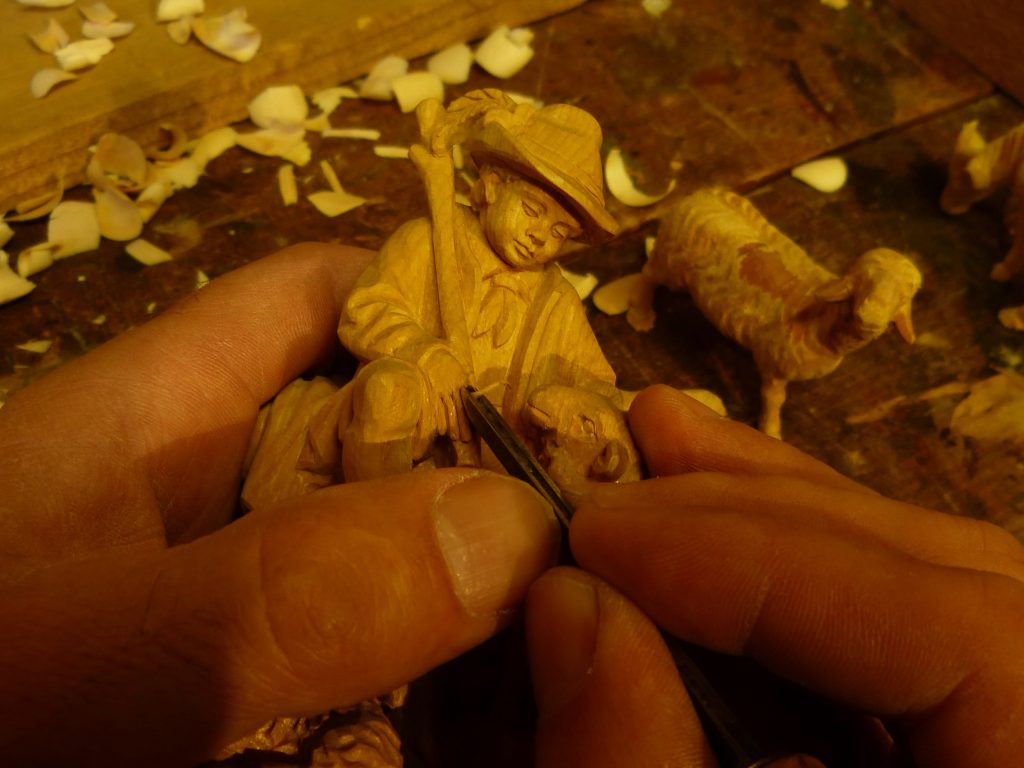 The scene is framed by pine, spruce and larch in the style of a root manger. Every autumn, Franz Oberschneider hikes from Matrei to his own secret places at altitudes of up to 2,000 metres to collect lichen and the like for decoration. Apart from the main theme, the birth of Jesus, the manger also features the search for an inn, the Adoration of the Magi, and a host of shepherds and other figures, including saints and Mother Theresa
"Mangers have always reflected a way of living, personal references and topical themes," says Franz Oberschneider. He adds to his manger every year. Starting with 190 figures he now has more than 250 characters of up to 25 cm in height. They communicate a vivid message. Every figure is hand-carved from maple, finished, polished and painted with oil paints ...
Apart from the human figures, Franz Oberschneider is also very interested in animals. As a reflection of this, there is a St. Francis to be found among the figures. Apart from the stall animals, the sheep and the exotic elephant and camel, there are also a fox, deer, badger, chamois, ibox and bear. "My father always hid ibexes and bears and it was customary for us children to find them," says the woodcarver nostalgically. "Man is always searching, and the manger at the Christmas market also gives an opportunity to look and find.