Successful New Year gift
We maintain our cherished New Year's tradition this year again. The Christmas tree of the Schönbrunn Palace Culture & Christmas Market, which brought joy to over 1 million people during Advent, was joyfully handed over to the African elephants in the Schönbrunn Zoo. The once 18 meter high and 90 year old spruce from the ÖBF forestry operation Waldviertler-Voralpen is a welcome change for the Schönbrunn elephants.
In those areas where the African elephant grows up, you search in vain for this type of tree. For this reason, the Christmas tree spruce is all the more exciting playtime for the elephant herd. The untreated branches and twigs serve as a diversified secondary pastime and ensures fun and joy for the zoo visitors by watching them.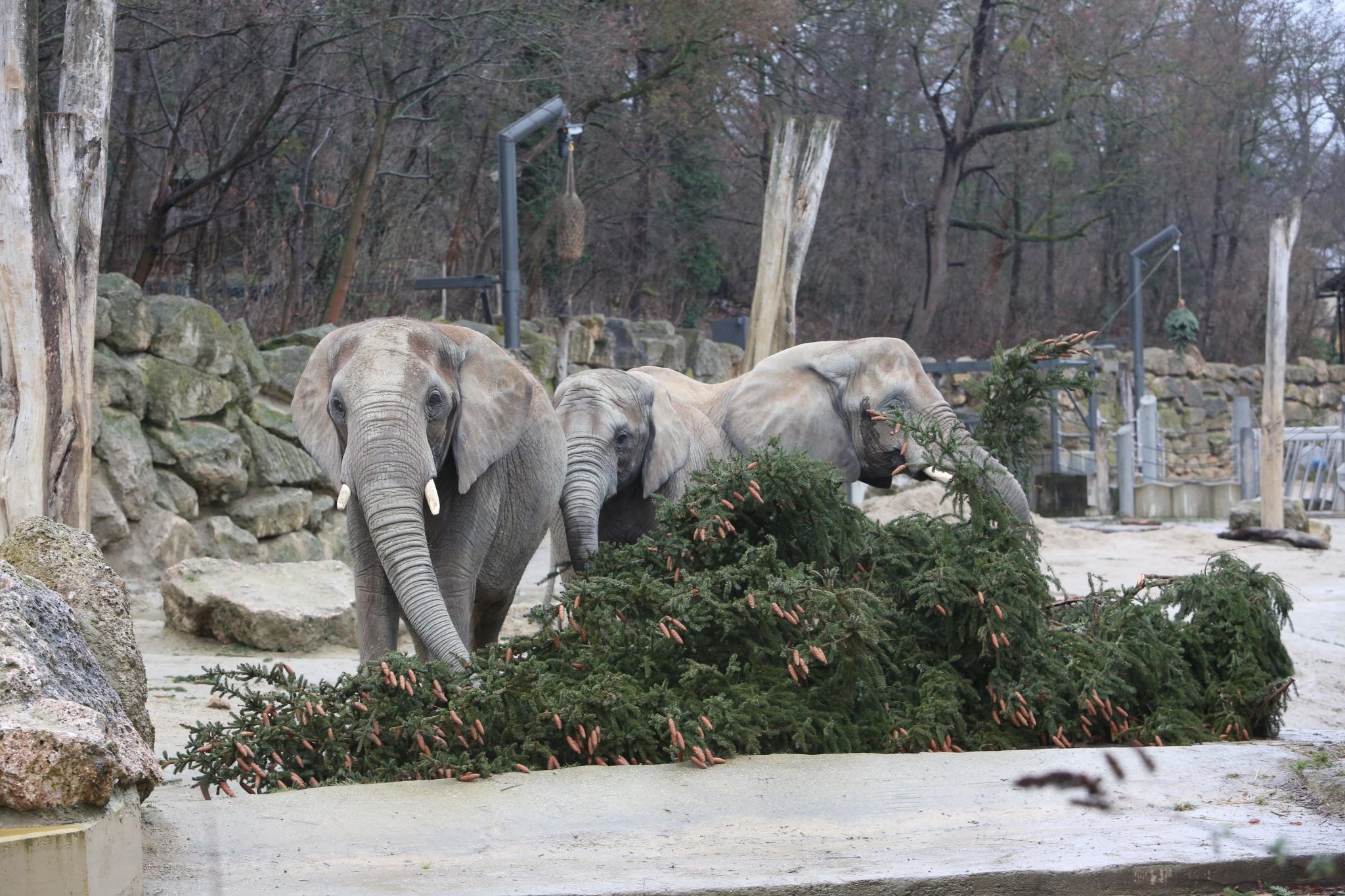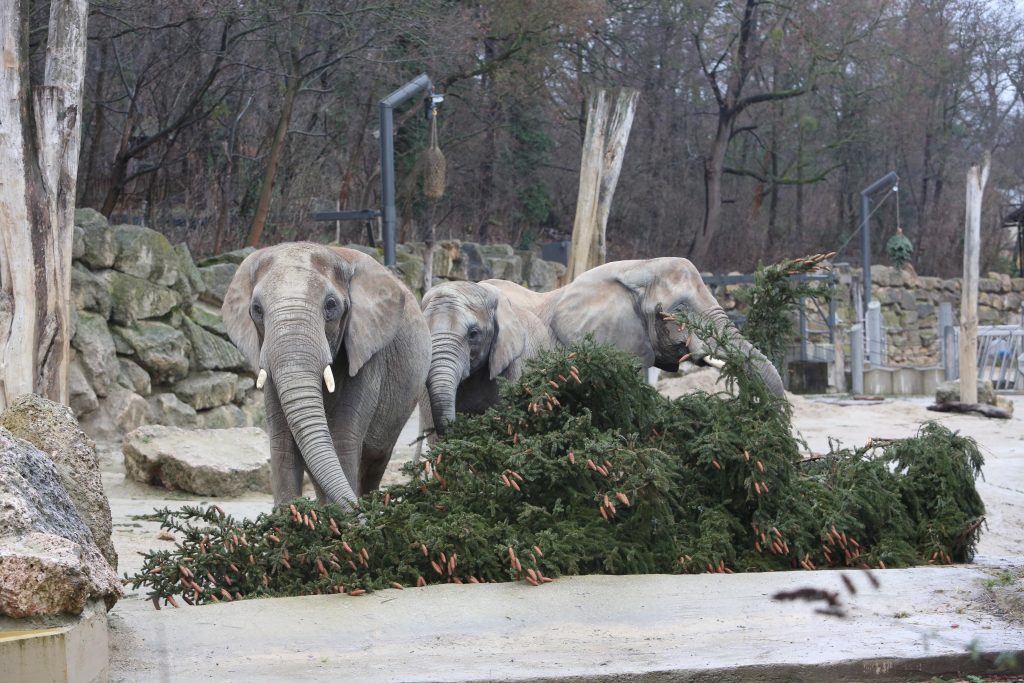 Attention - tree falls!
Punctually at 8:00 a.m. in the morning, it was time to say, "Cut down the tree!" at the Ehrenhof in Schönbrunn. The spruce was expertly felled by the forestry company of the City of Vienna and then cut into smaller pieces. The once brightly lit tree at the Ehrenhof was transported to the neighboring zoo by a truck.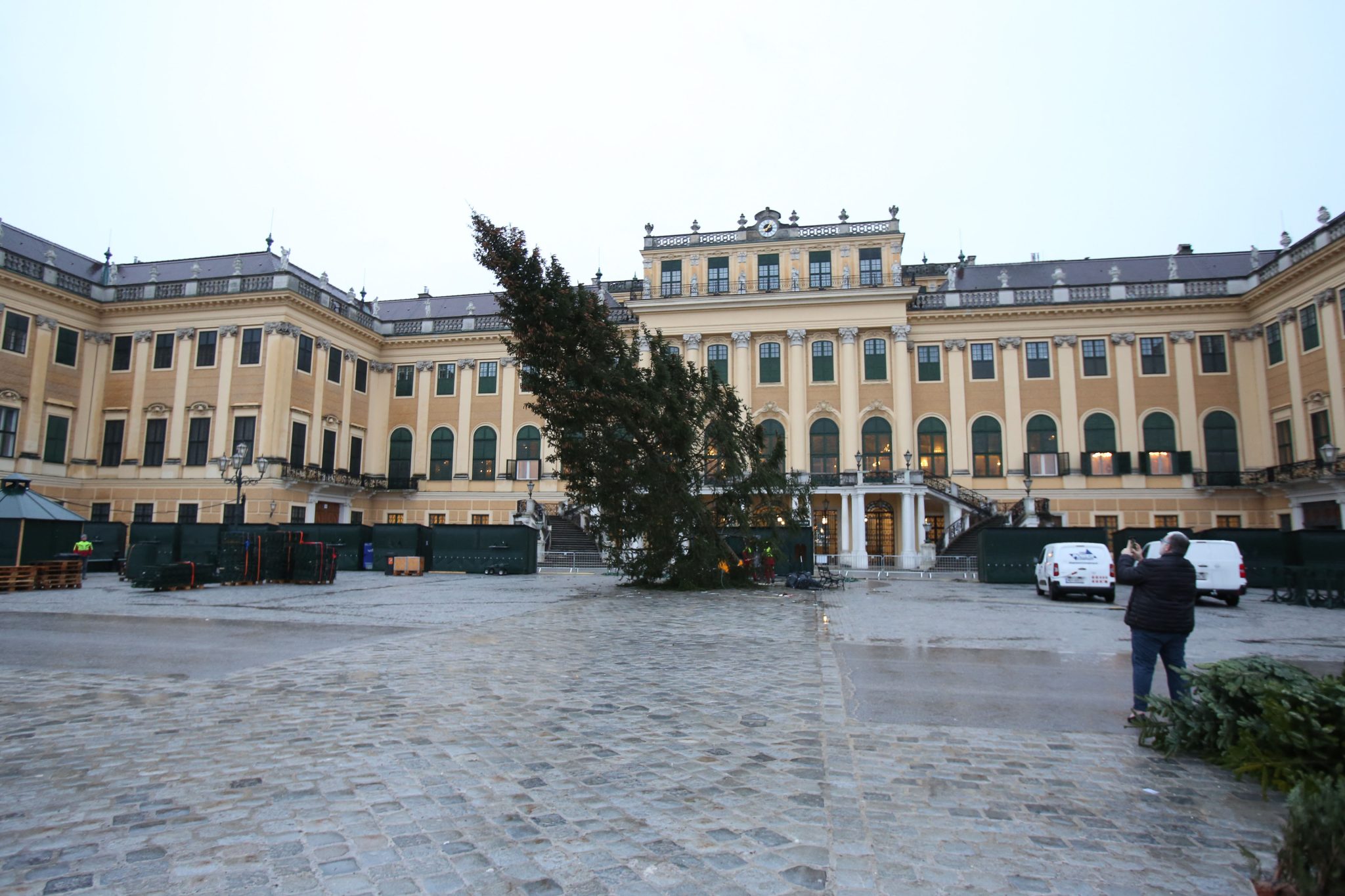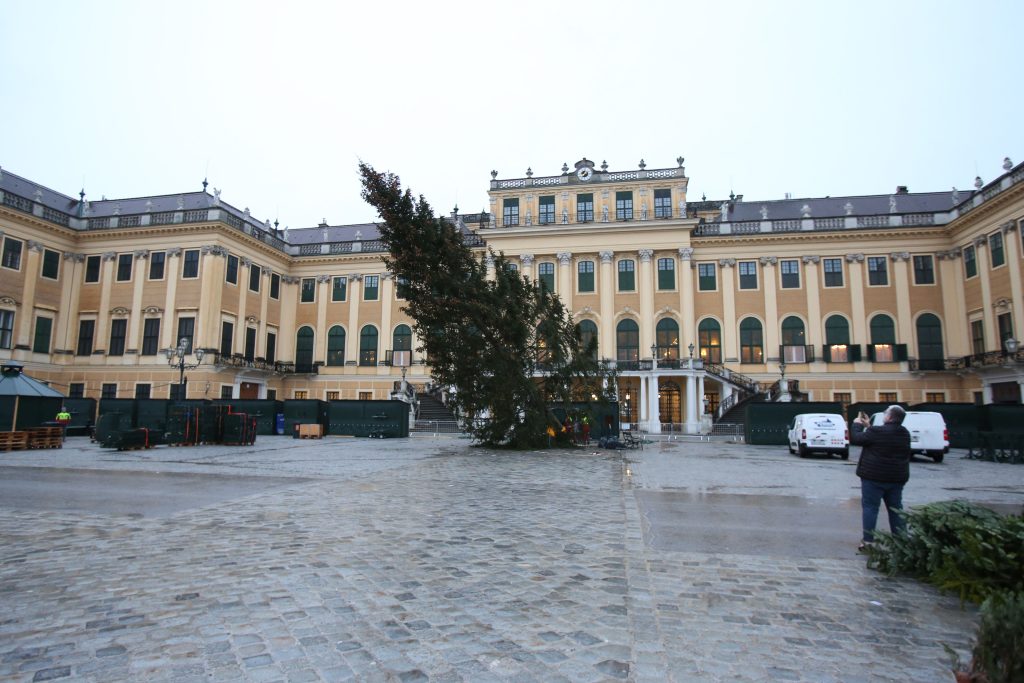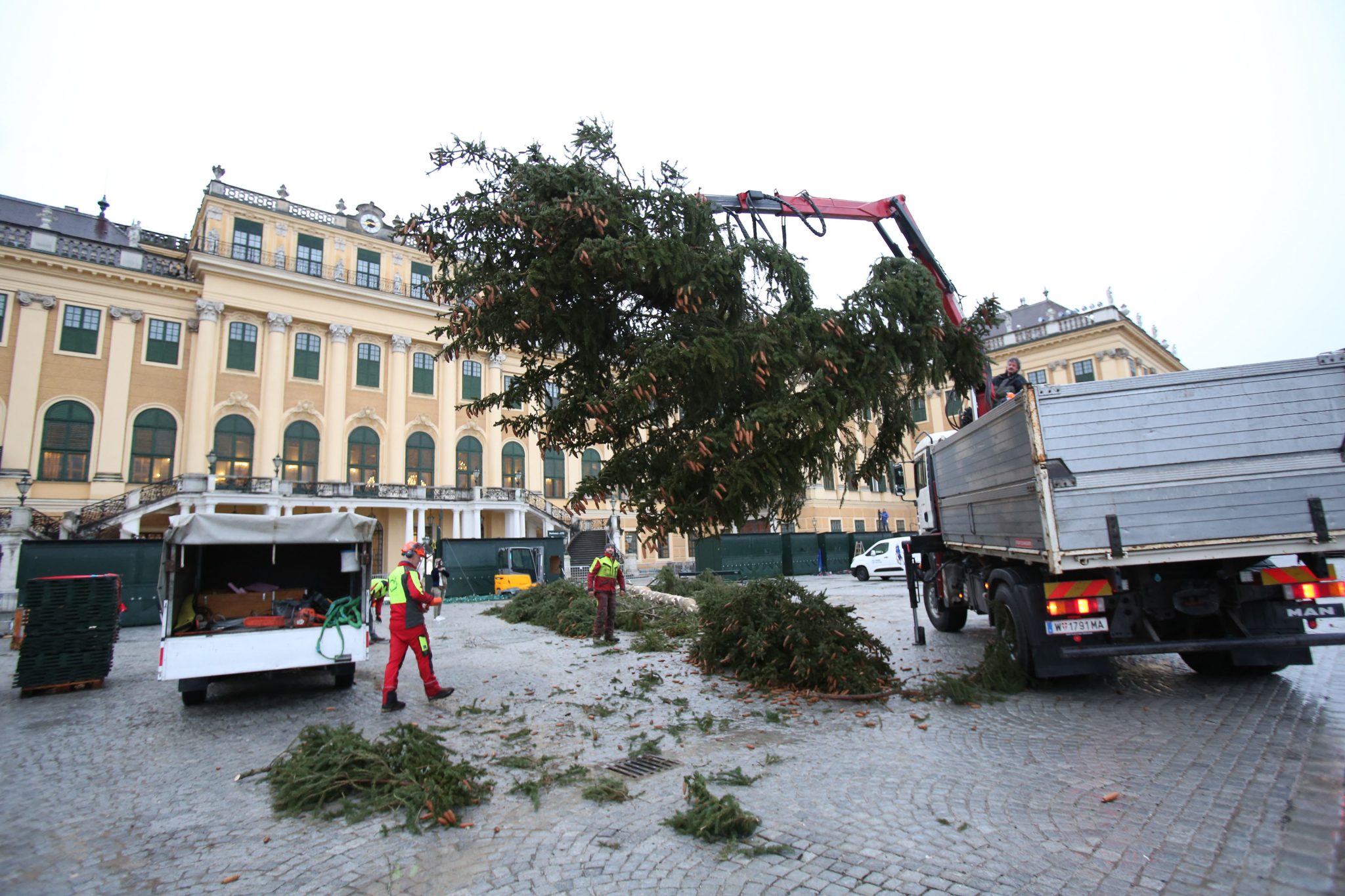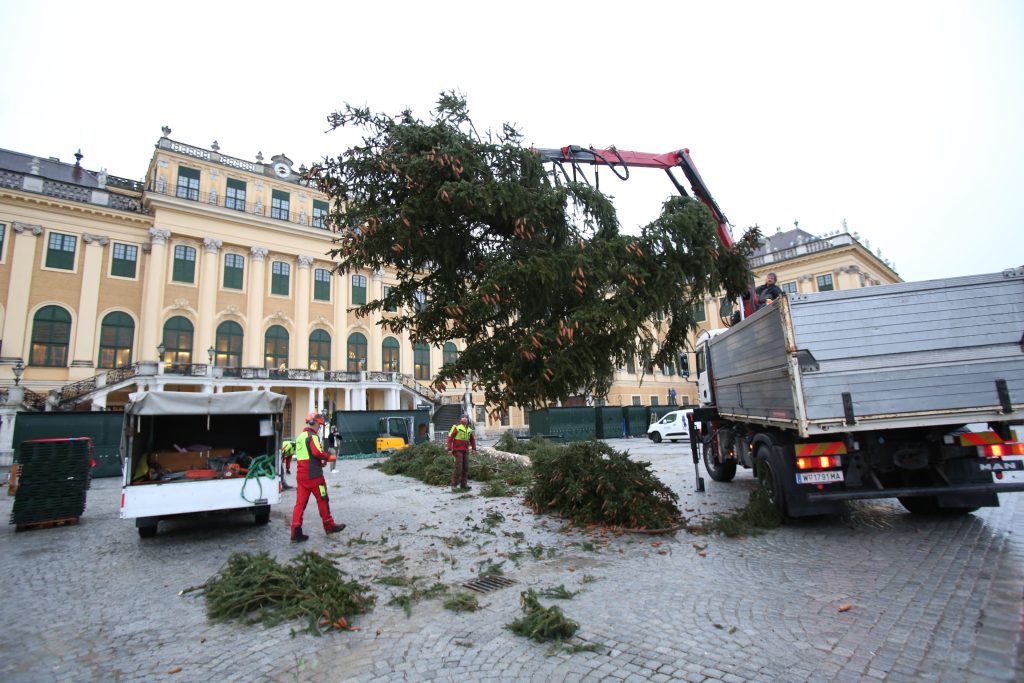 This sustainable way of reuse not only welcomes the elephants, but also our environment. Since 2008, the Christmas tree has been recycled in this way and is every year anew a delightful conclusion to the Schönbrunn Palace Culture and Christmas Market.
Schloss Hof
The festively decorated fir tree, which provided an atmospheric ambience at the Christmas market in Schloss Hof, was also recycled sustainably. The live oafs in the estate polished off the Christmas tree in no time at all and were delighted with the belated Christmas present.