Whether it's a big family dinner or a festive meal for two – the table needs to be festively set. For your inspiration, we have arranged a table with products from the Schönbrunn Christmas Market. If you don't want to wait until the market opens again, you can also contact the exhibitors directly. They will be happy to hear from you and to take your order!
We would also like to take this opportunity to thank photographer Luzia Ellert, who arranged and photographed this wonderful table for us. The picture was taken for the Christmas Market Magazine 2020. But then everything turned out differently. ... but that is another story. In any case, we don't want to deprive you of this festive table with the products of our exhibitors.
By the way, there is also a big Advent calendar at the Christmas market, where you can discover a Christmas-decorated window every day that shows works of art by our exhibitors.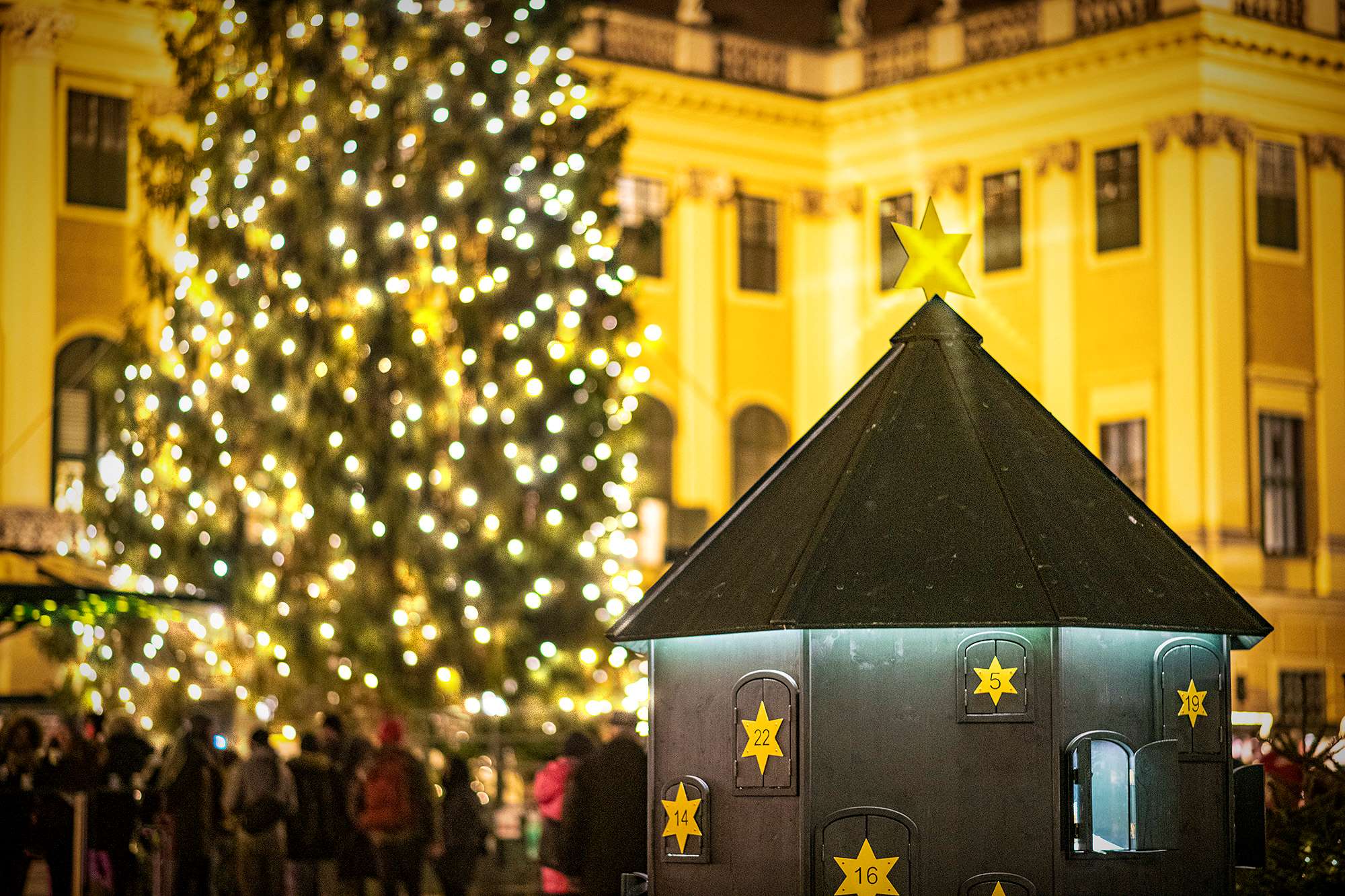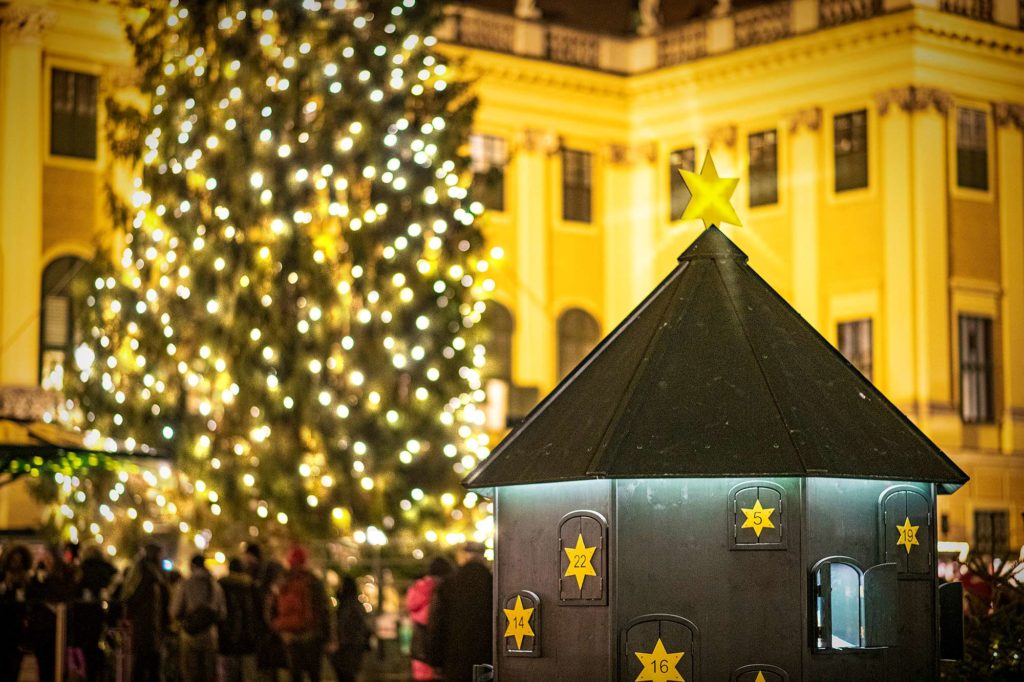 The Products from our festive table are available from the following exhibitors:
Glass Christmas baubles
Hut "Handbemalte Glaskugeln"
E-mail office@peters-seasons.at
Wooden trees with bark
Hut "Tiroler Schnitzereien"
www.tirolerschnitzereien.at
Wooden nutcracker
Hut "Erzgebirgische Volkskunst"
www.renate-mold.at
Spindle candles
Hut "Wiener Wachswerkstatt"
www.wienerwachswerkstatt.at
Candle holders and napkin rings
Hut "Keramik Edit Surman"
www.editsurman.com
Wine glasses
Hut "Glaskunstbläserei G. Otasek-Hartl"
www.otasek.at
Snow globe
Hut "Original Wiener Schneekugel"
Plate rectangular with stars
Hut "Elisabeth Pschaid Keramik"
www.pschaidkeramik.at
Schönbrunn Christmas Market Mug
Information hut
Salt and pepper shaker cubes
Hut "Brigitte Riedl Porzellanmalerei"
www.brigitte-riedl.at
Christmas tags (tree, snowman, ...)
Hut "Kunsthandwerk aus Metall"
mailto: ildeemail@gmail.com
Tablecloth with star ornament
Hut "La Schachtula Textile Geschenke"
www.laschachtula.at
Paper angels and stars
Paperbird. Papeterie
www.paperbird-papeterie.at
Christmas fabric napkins
Hut "Weißnäherei Beckenbauer"
Christmas card
Waldviertler Büttenpapier
www.papiermuehle.at
Red ceramics (plates and bowls)
Ceramic workshop Mathias Graebner
www.keramikwerkstaette.de