It is not only in front of Schönbrunn Palace that exhibitors make Christmas hearts beat faster. The Christmas Market at Schloss Hof in Lower Austria opened at the same time as the Schönbrunn Christmas Market. On the weekends from 19 November to 18 December and additionally from 8 to 11 December, you can expect lots of Christmas flair, arts and crafts, culinary delights, concerts and a colorful children's program at Schloss Hof.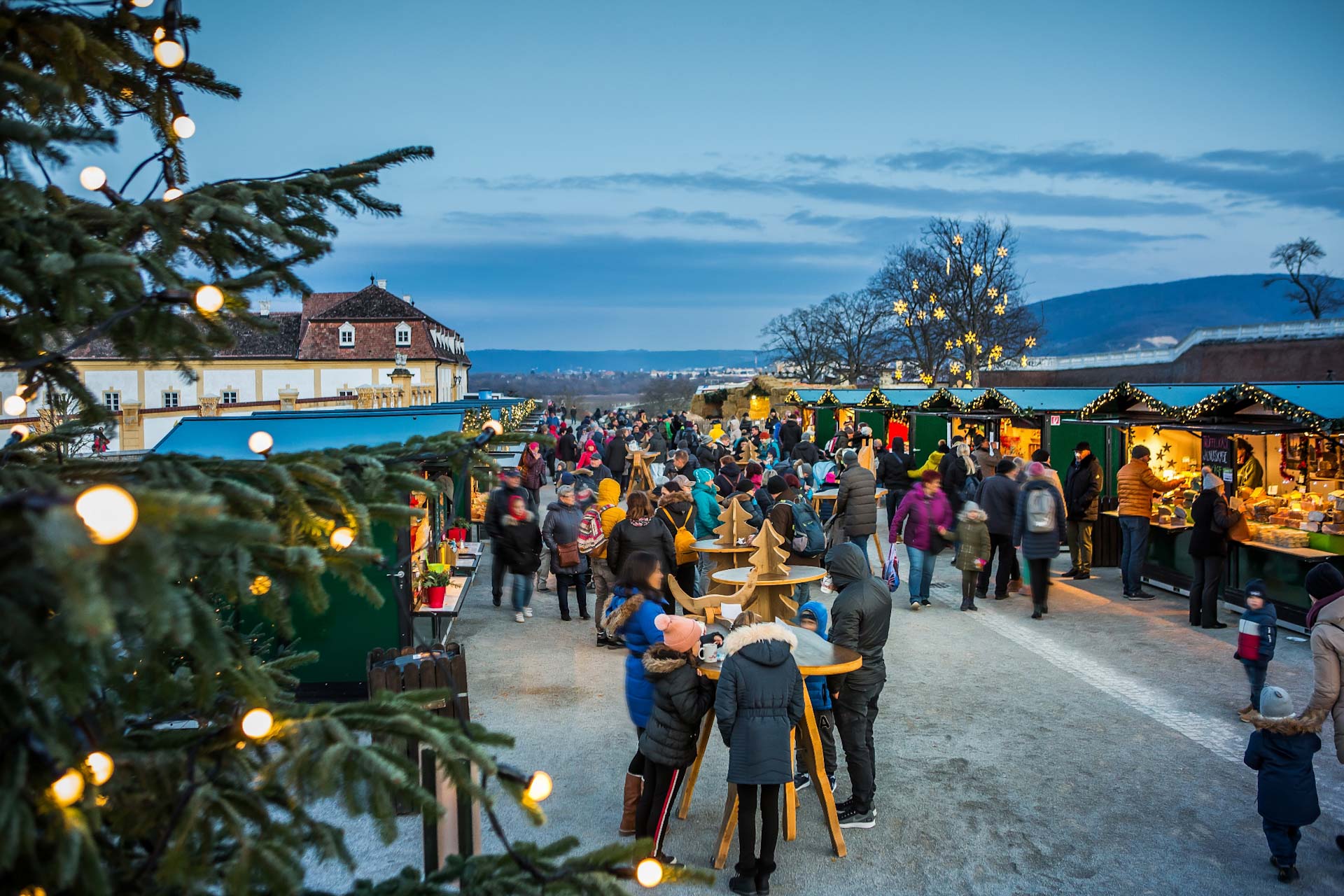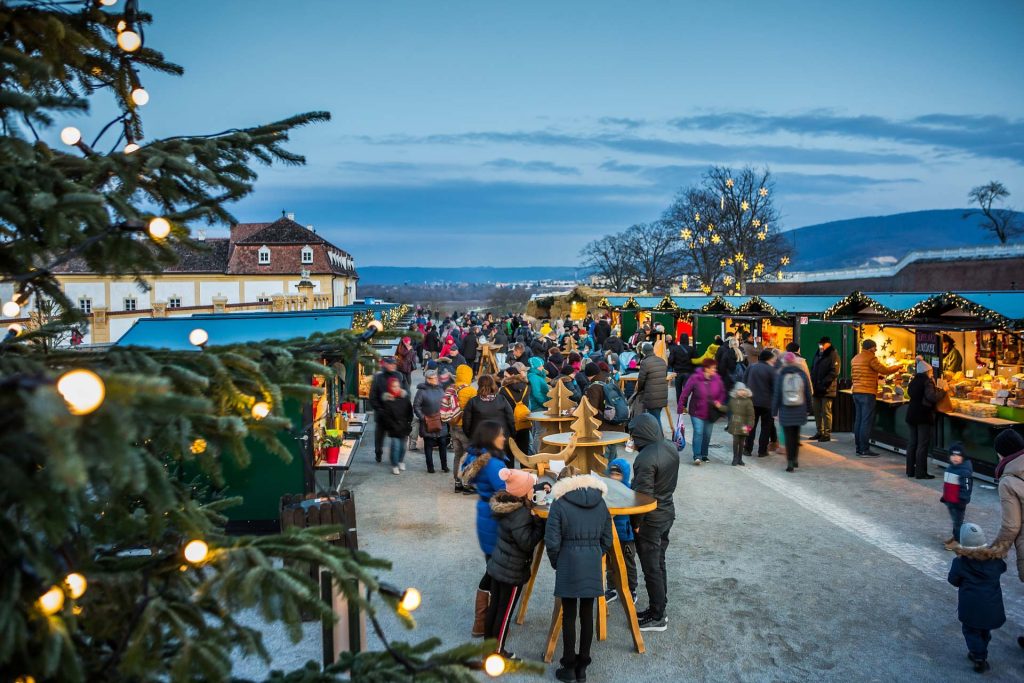 Take advantage of the weekend and come to Schloss Hof! Experience the impressive baroque setting - less than an hour away from Schönbrunn. Baroque comes alive here for the whole family.
Visit the castle, pet rare breeds of animals such as baroque donkeys, marvel at the living nativity scene and, above all, visit the idyllic Christmas market with its beautiful lighting. Here you will find everything from handicrafts to local specialties. Exhibitors from neighboring Hungary and Slovakia are also guests and present their crafts and delicious specialties.
A varied supporting program for young and old awaits you at Schloss Hof. More information under www.schlosshof.at.
And if you're still drawn to the city afterwards, the old town of Bratislava is less than half an hour away. Or you can stop by at the WeihnachtsQuartier.
Design tip for the first weekend of Advent
WeihnachtsQuartier at MQ
25 + 26 + 27 November 2022
Fr 14-20 Uhr | Sa 10-20 Uhr | So 10-18 Uhr
MuseumsQuartier Vienna
Ovalhalle, Arena21 and frei_raum Q21
Free entry
At the design market in the MuseumsQuartier, around 100 selected designers, young labels and small manufacturers offer handmade unique items and small series - far removed from commercial Christmas kitsch.
More leisure tips
For the best first-hand leisure tips , also visit www.heldenderfreizeit.com – a leisure magazine for all tastes.