Glückliches Neues Jahr, Happy New Year, Feliz Año Nuevo, Gullukkig Niuw Jaar, Bonne Année - with these congratulations in different languages the New Year's Market Schönbrunn Palace welcomes you until 4. January 2023..
The Christmas Market transforms into the Schönbrunn Palace New Year's Market on the night of December 26-27. In keeping with the turn of the year, numerous messengers of good fortune complement the high-quality range of arts and crafts and culinary delights on offer in the 50 or so huts in front of Schönbrunn Palace. Every day from 10 a.m. to 6 p.m., you can purchase stylish little pigs made of glass, hand-painted toadstools made of ceramic and many other lucky charms. Diaries for 2023 as well as specially created bath cubes in New Year's decor and hand-blown champagne glasses also make an appearance in the huts.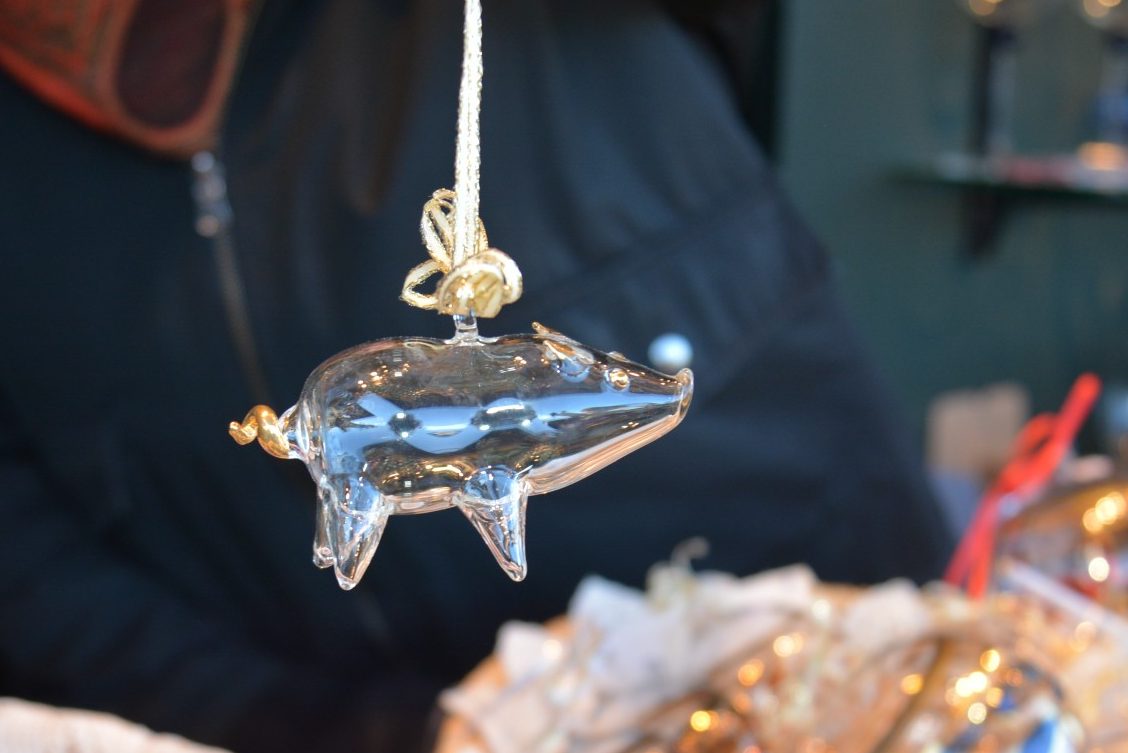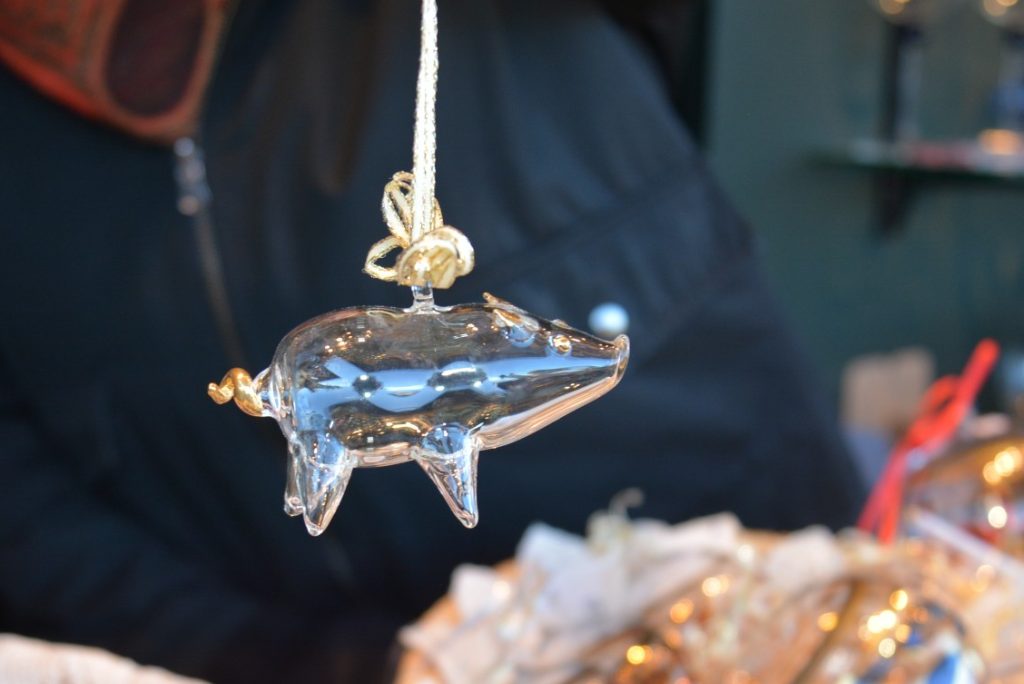 Lucky!
Anyone who had a lot of pigs was considered rich in the times of the ancient Greeks and Romans. As a sign of fertility and prosperity, the pink trunked animal has always been a popular symbol of good luck. The artist Gisela Otasek-Hartl from Walding in Upper Austria conjures her little pigs from the most resistant glass (borosilicate) at approximately 2500°C. The body is freely formed from a hollow glass tube by pulling and blowing, legs and trunk are put on and ears are welded on. Afterwards the lucky charms are still refined with real gold in the kiln. Each animal is made individually and thus represents a small work of art.
Lucky guy!
Why the poisonous toadstool in particular became a symbol of good luck is questionable. One explanation could be it's intoxicating effect, which used to be associated with magic. But perhaps it's extravagant appearance also contributed to it's popularity. In any case Edit Surman's colorful ceramic mushrooms spread good luck! The small talismans are made from a clay paste cast in plaster mold. After drying and firing, each piece is individually hand painted. The glaze is melted at 1060°C down to the base body.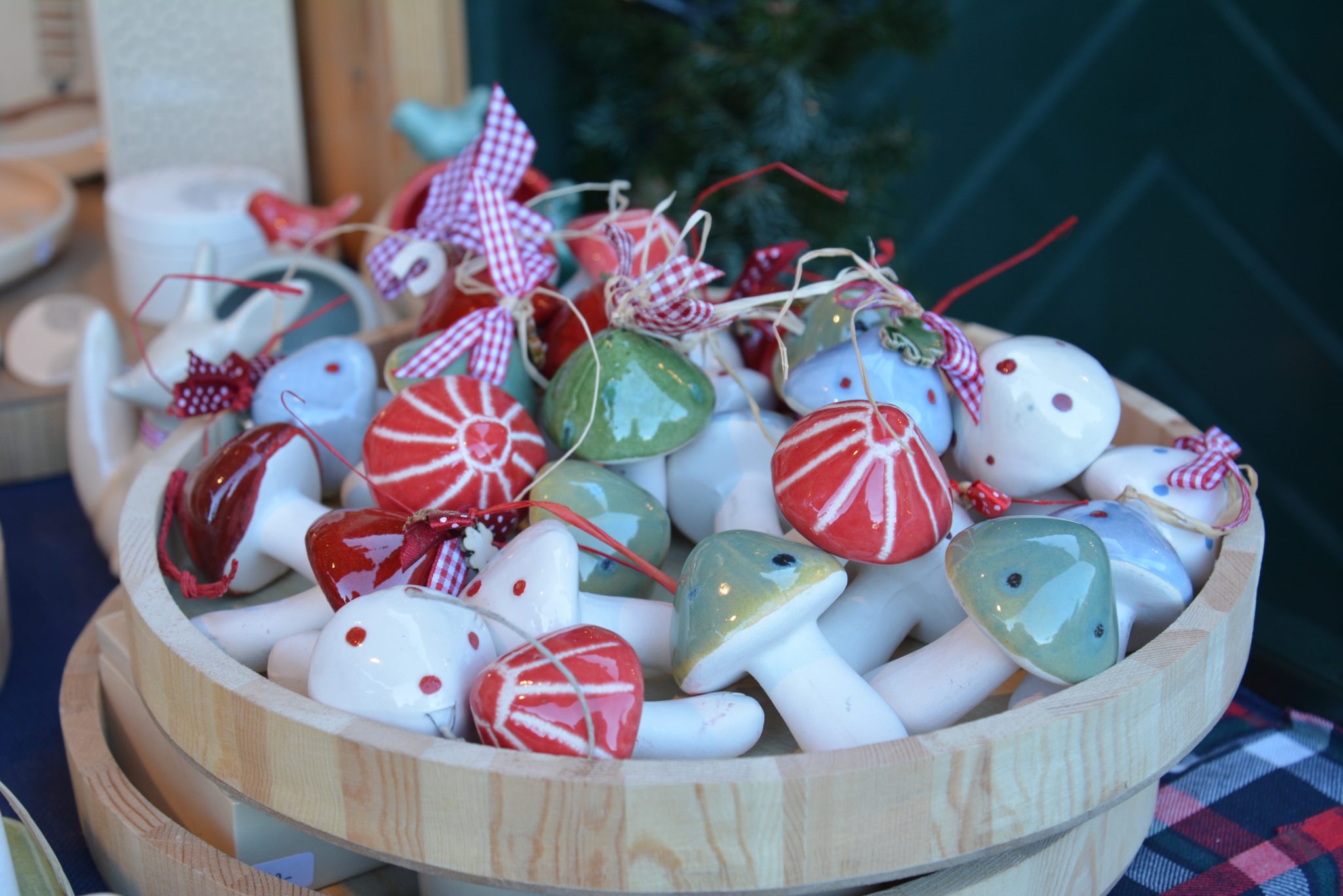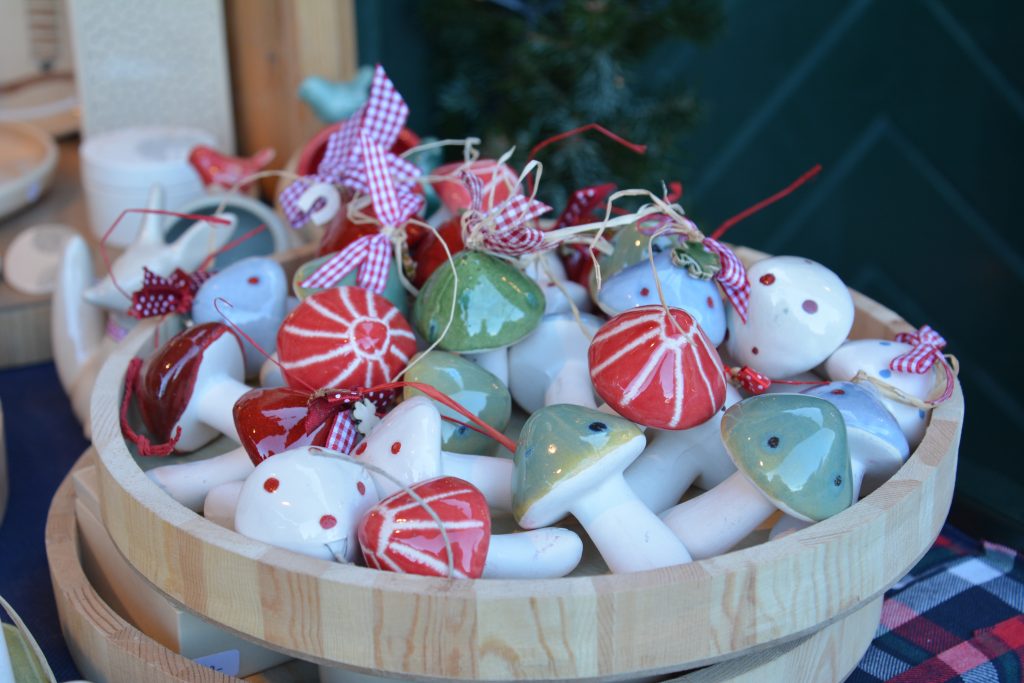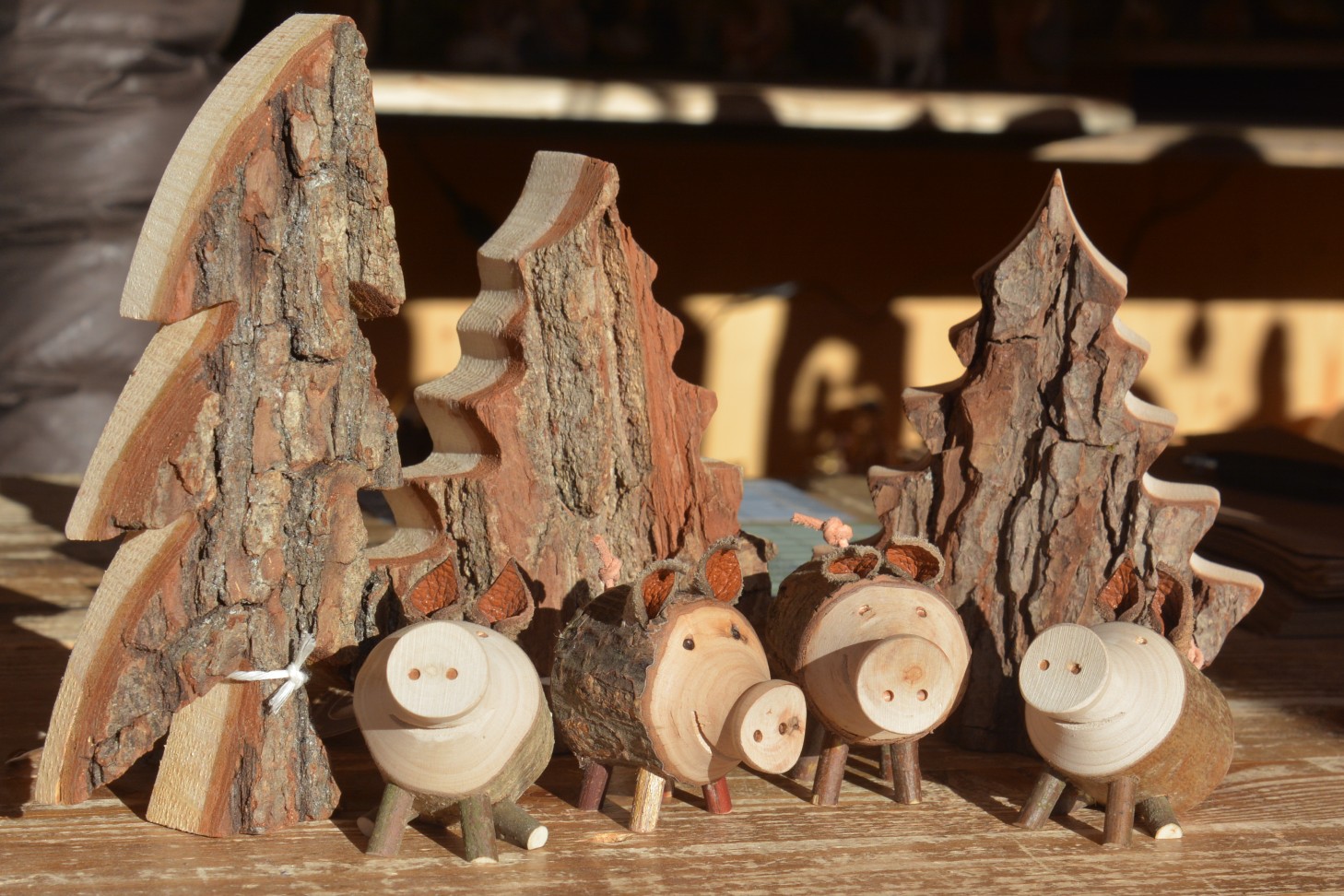 Momentum into 2023
New Year's greetings in musical form are delivered daily at 4 p.m. by jazz and swing ensembles with free admission on the stage in front of the Christmas tree. While the adults linger over lively music and toast the new year with a glass of sparkling wine, the little market guests can cut out various lucky symbols from felt and decorate a small jute sack with them at the Children's Museum on 30. and 31. December. For more details, visit www.kindermuseumschoenbrunn.at..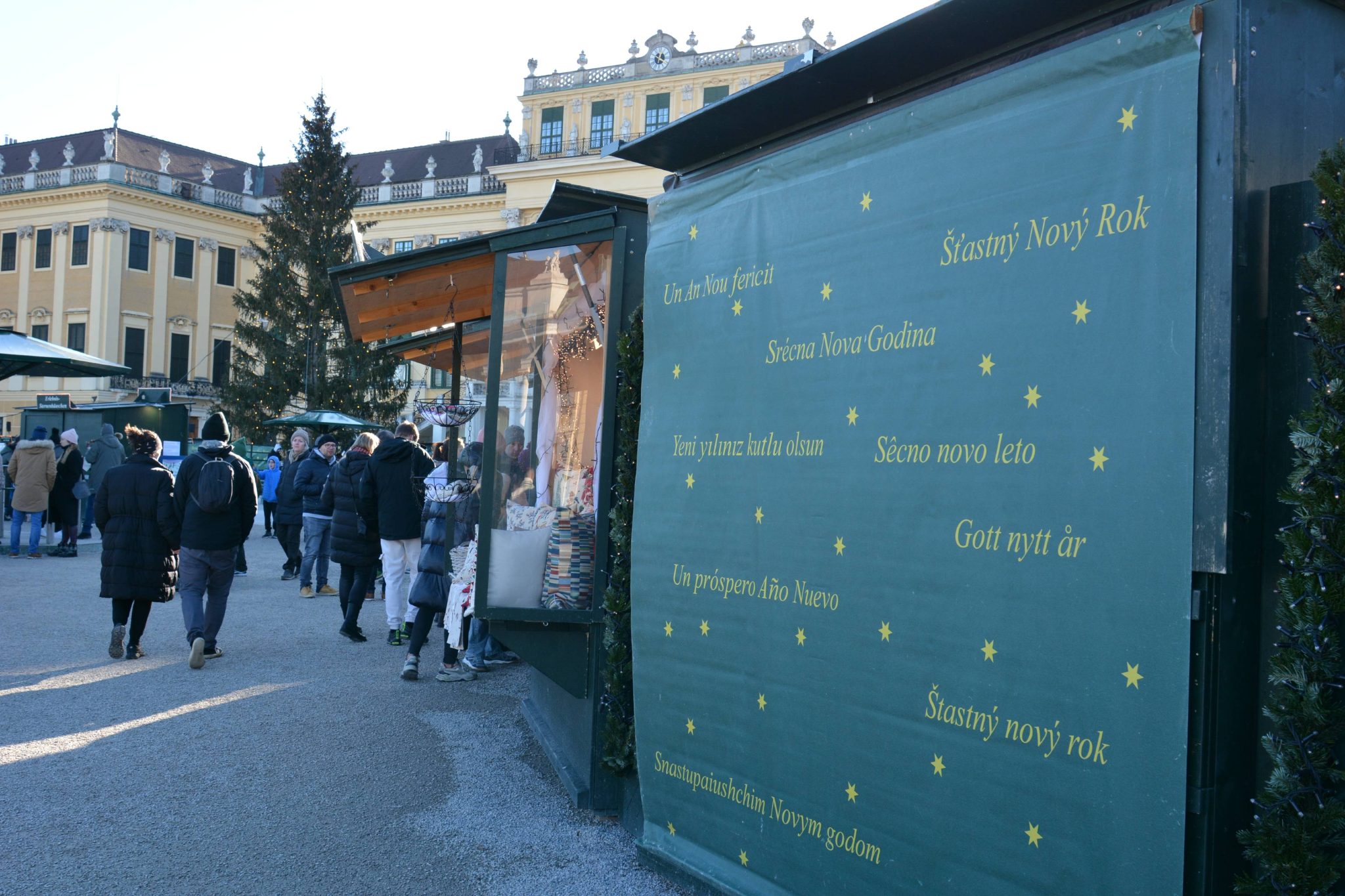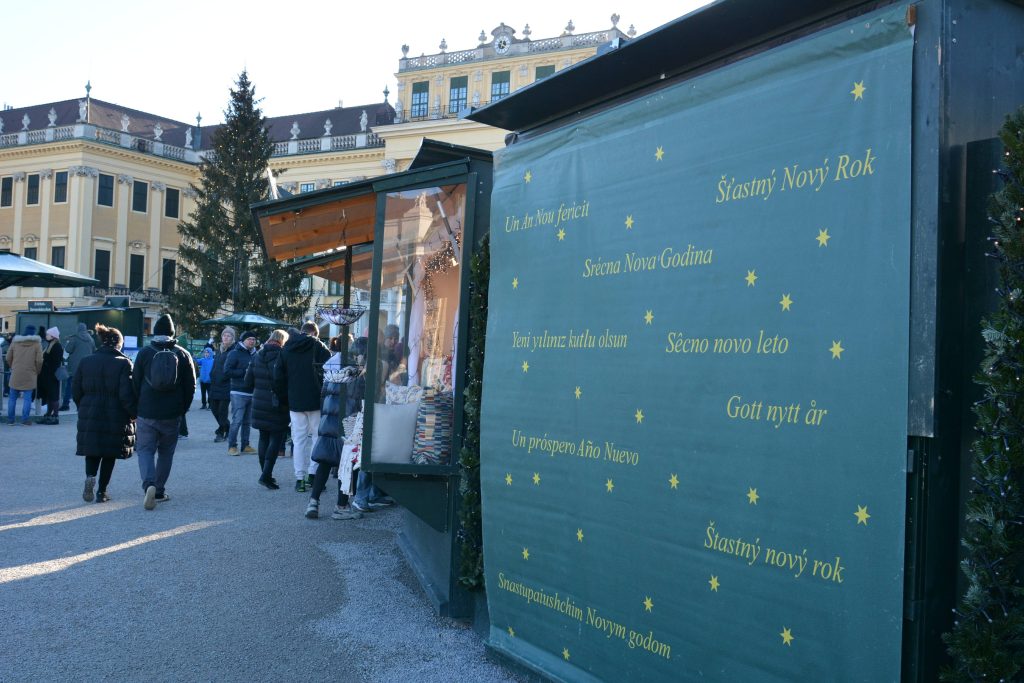 We wish you a happy new year!