What is hot and smells like Christmas? Exactly mulled wine!
And where does it taste best? Exactly in the Markthäferl!
Soon it will finally be that time of the year again! Who can also hardly wait to drink a warm and fragrant mulled wine or punch in convivial company at the Schönbrunn Palace Christmas Market?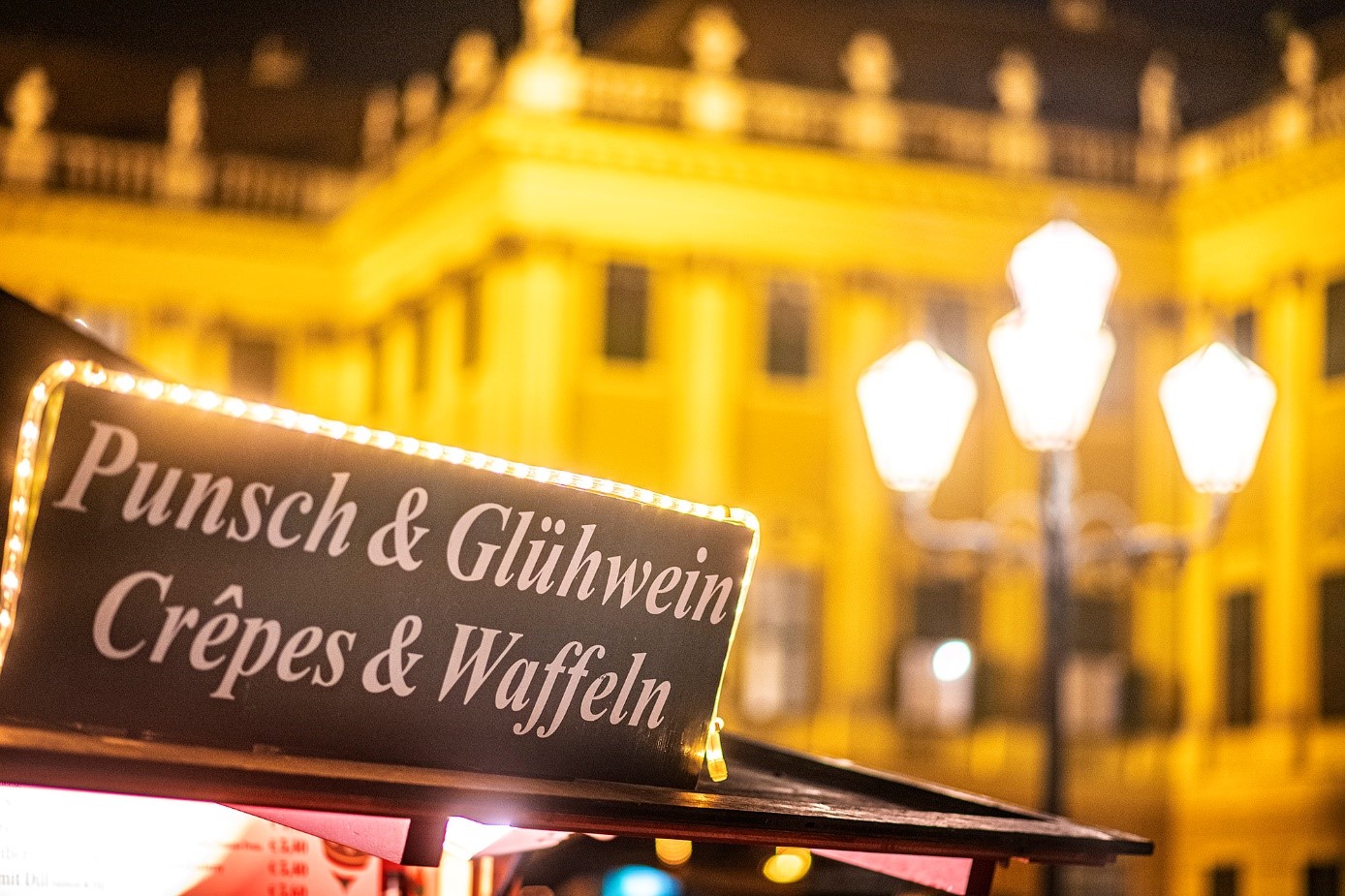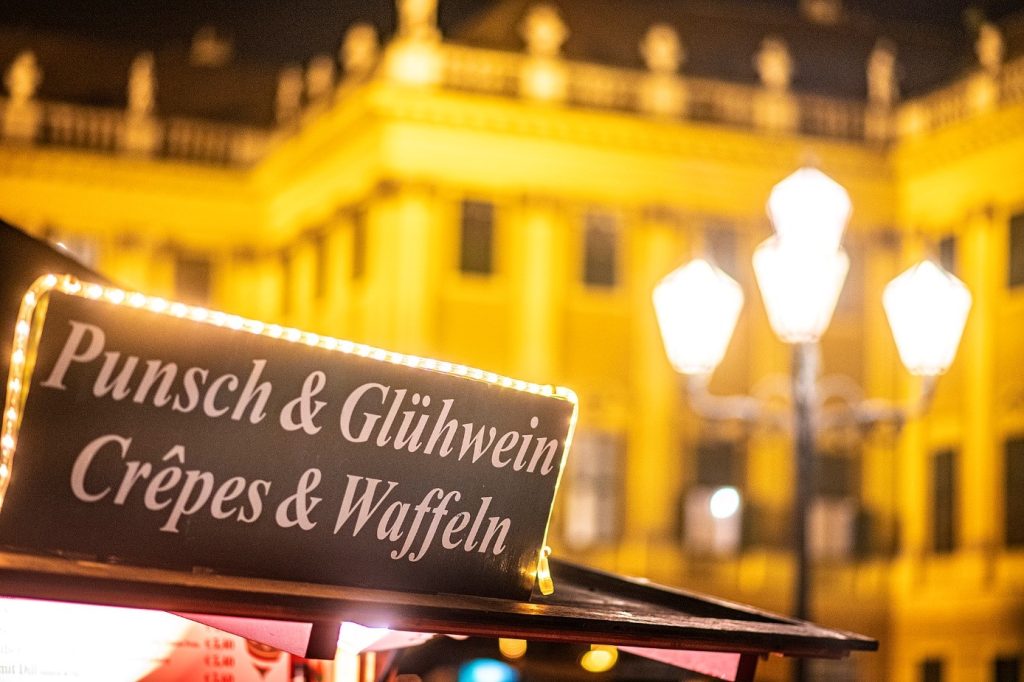 13 gastronomes are again offering a wide range of culinary delights this year. However, they have one thing in common: they all serve mulled wine and various types of punch. At the Culture and Christmas Market, you'll find not only the classics but also creative new interpretations of the traditional hot beverage. These include mulled aperol, amaretto and pine wood punch, as well as Berliner Luft punch or even mulled gin.
Not only the content counts, but also the packaging.
The yearly market visitors know that the Christmas hot drinks taste best in the original Markthäferl. For this reason, the Schönbrunn-Häferl will be available at the market again this year. In addition, you will find a selection of different Markthäferl from past years at the information booth. Perfect as souvenirs of unforgettable hours at the Schönbrunn Palace Christmas Market as well as an creative gift idea for Christmas. The collection of coveted collectibles and souvenirs includes over 20 different motifs - special editions excluded!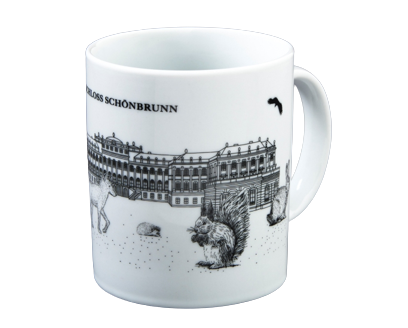 Häferl with animal motive
Attentive visitors can spot with a little luck some shy animals in the palace park. The current motif of the POLKA design studio gathers some of them - hedgehog, fox, squirrel and hare - in front of the palace.
Motive carriage
The motive "carriage" comes from the pen of artist Sabine Berchtold. As a template served a picture of the ceramist, which shows Schönbrunn Palace with a carriage in front of it. Who probably looks out of the carriage? Of course, emperor Franz Josef and his Sissi.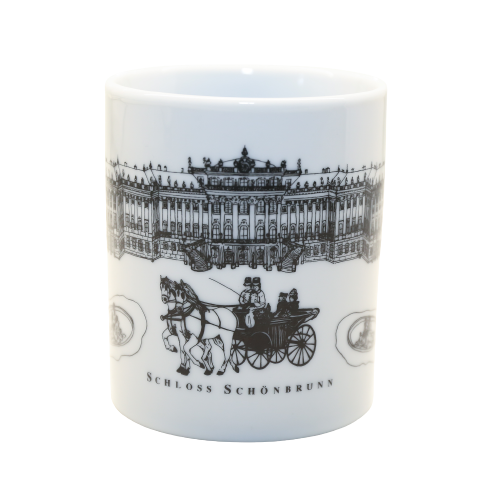 Until the opening next Saturday, 19 November 2022 we have picked out for you a delicious mulled wine recipe for home, so that the cold and gray days until then are a little more pleasant and bearable.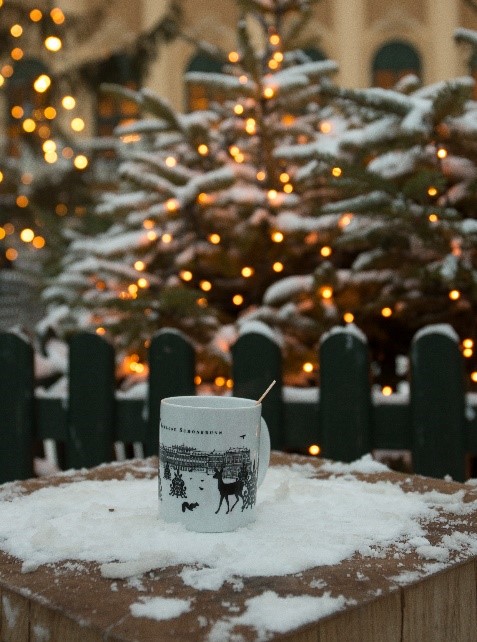 What you need for it:
1 liter of red wine DRY
0,5 liter of water
1 orange bio
2 cinnamon sticks
10 cloves
4 sternanis
sugar or honey as needed

First, put the red wine and 500 ml of water in a large pot. Cut the orange into thicker slices and put it also in it. Add the Christmas spices such as cinnamon sticks, cloves and sternanis. Depending on taste and mood, put some sugar or optionally honey in. The whole thing is heated slowly for about 15 minutes. It should be noted that it does not begin to boil. Afterwards, the wonderfully fragrant, homemade mulled wine is served in a Markthäferl with a slice of orange.
Even the little Christmas market visitors will not miss out. The wine can easily be exchanged for a liter of orange or apple juice.
Voilà! Almost as delicious as at the Culture and Christmas Market New Year's Market Schönbrunn Palace - but only almost! 🙂